Spring Tournament is an assassination tournament played traditionally at spring with a varying format. Spring Tournaments have been held since 2013, and on this page is a short recap about the history of Spring Tournaments.
Please take note that the old event pages for past tournaments can't be read at the moment, as the pages are being transferred from one site to another. Sincere apologies for the inconvenience!
Jump straight into the year:
2013
Spring Tournament 2013, "Bank Crisis", was played 6.-19.5.2013. The umpires were Arttu Leinonen (head umpire), Jenni Ott, Mirjam Rongonen and Ville Lovikka.
Today's news telegrams:

–The decline of the New York Stock Exchange continues. The NASDAQ and Dow Jones indices lost more than half of their value in three months.–
–The banking crisis in Cyprus is expanding. Bank of Cyprus and Laiki have filed for bankruptcy. Spanish banks are suspected soon to follow. –
–The growth of German industry is struggling. The second quarter is about to become the worst quarter in a decade.–
–The alternative exchange opened in Helsinki is attracting widespread international interest.–
Bank crisis is expanding, are you ready?

An alternative stock exchange is being opened in Helsinki, where life insurances are traded. Brave investors can get rich overnight. In the current unstable economic situation, this has attracted a number of speculators to the city who are seeking to guarantee a better-than-normal return on their money. Risk investments attract cooperation with suspicious subcontractors and invest anything but capital. Headhunters and collection agencies form bloody alliances. Even more speculators are trying new jobs on the streets at night.
Play a round or two of all or nothing!

Myrkkykirjeitä. / Poisonous letters.

Se on ansa! / It's a trap!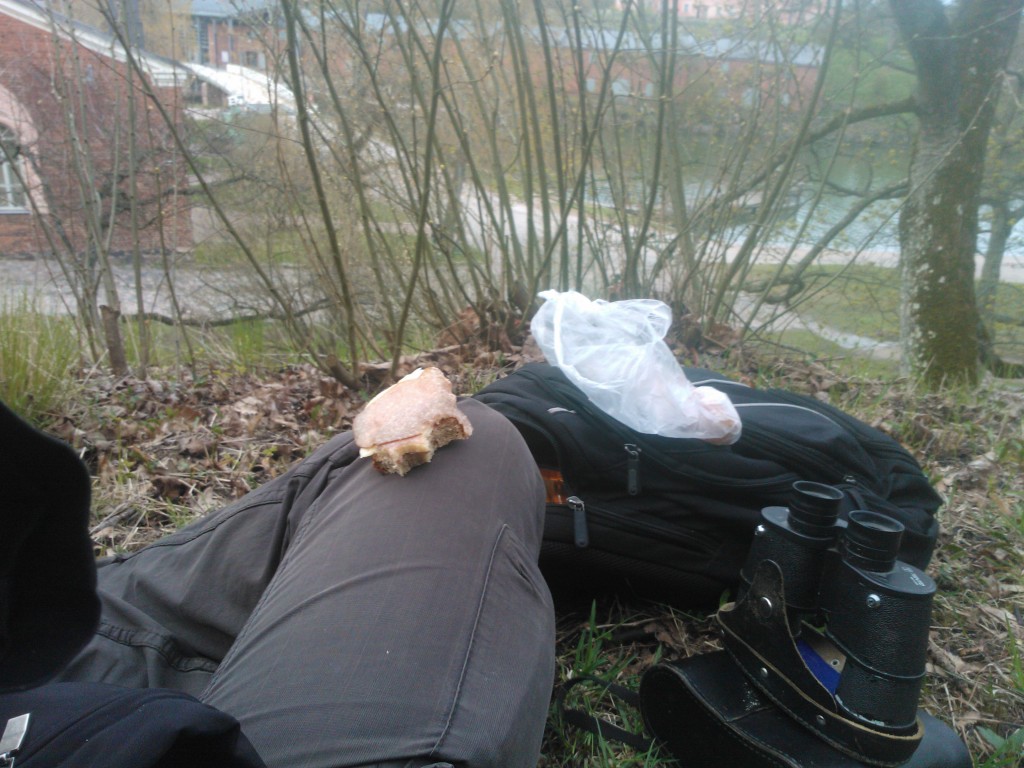 2014
Spring Tournament 2014, "#IKill2014", was played 28.4.-11.5.2014. The umpires were Ville Lovikka (head and weapons umpire), Mikael Virta and Julia Martikainen.
There is a vacancy for a discreet cleaner in the capital area. Agreements in private. 'Tricks': Don't ask, don't tell. #IKill2014 #JobsFor Exchange "
@Employer

Cleaned with neat skills without a trace, badgers (Meles meles), hobos (Tegenaria agrestis) and flat-headed cats (Crossarchus platycephalus). #IKill2014
@Verminator

I graduated from the school of live with great grades. Dirty jobs done with a flik of the hand. Any cleen job bonus for so-called social gigs? #IKill2014
@LubenterKnifeBlaad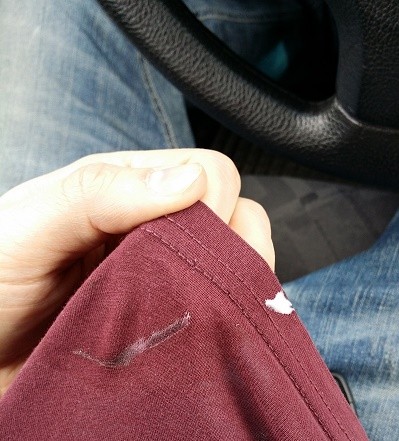 2015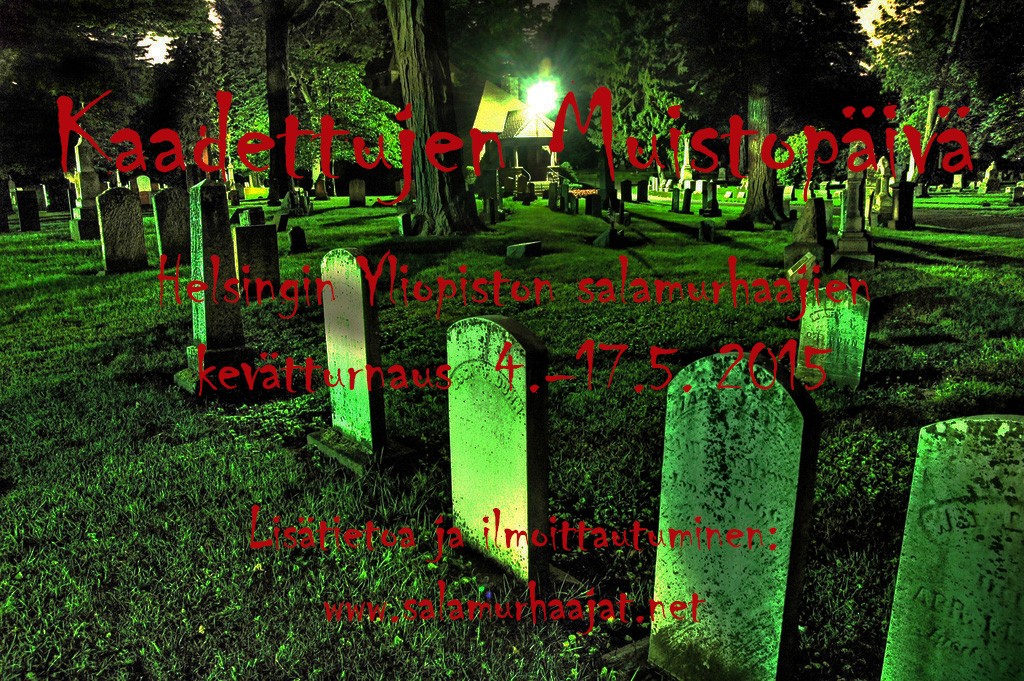 Spring Tournament 2015, "Memorial Day of the Fallen", was played 4.-17.5.2015. The umpires were Laura Immonen (head umpire), Simo Lehtinen, Ville Lovikka and Esa Perkiö (weapons umpire).
2016
Spring Tournament 2016, "Spring Elimination", was played 25.4.-7.5.2016. The umpires were LL Sami Hirvonen (head and weapons umpire), LL Ville Lovikka and Jere Tupala (player umpires).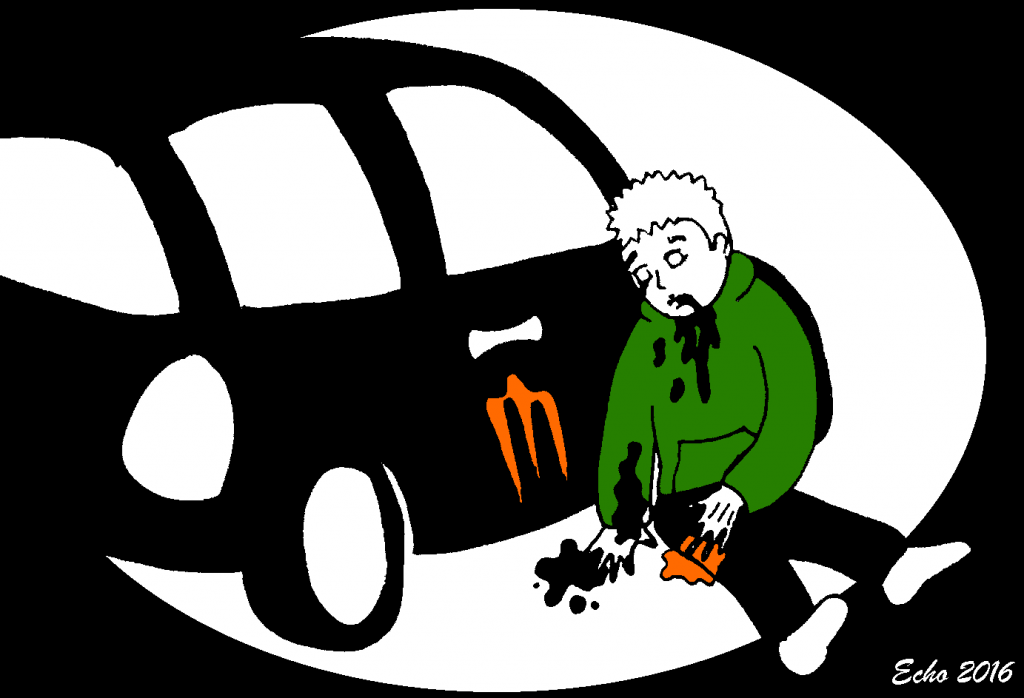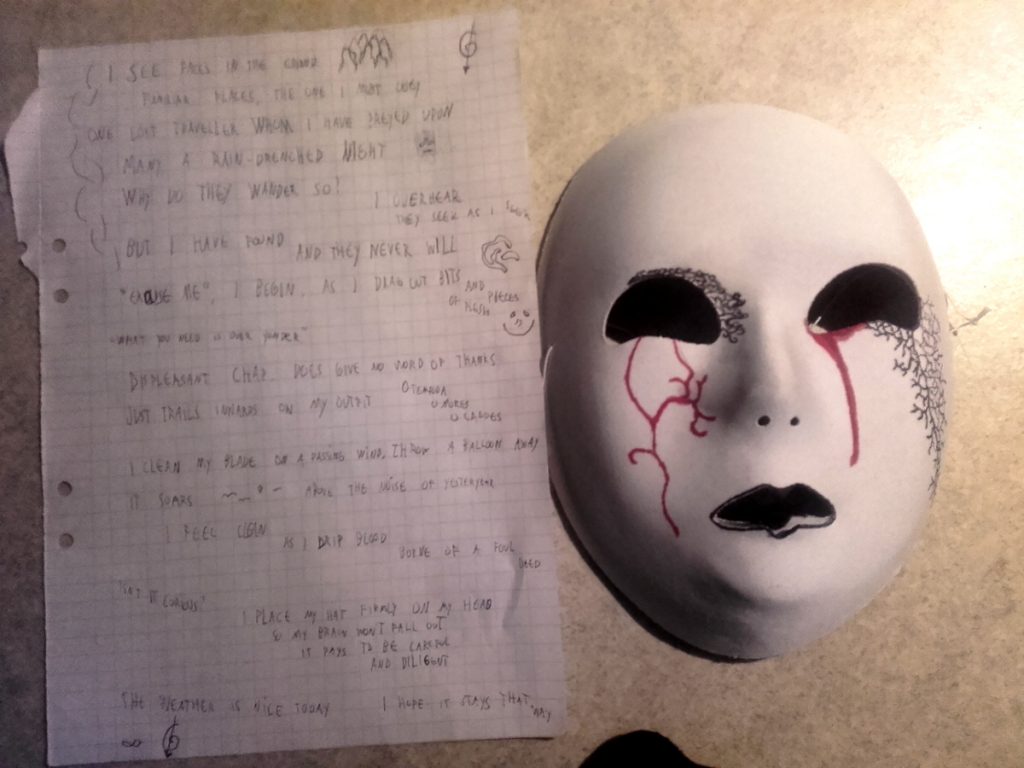 2018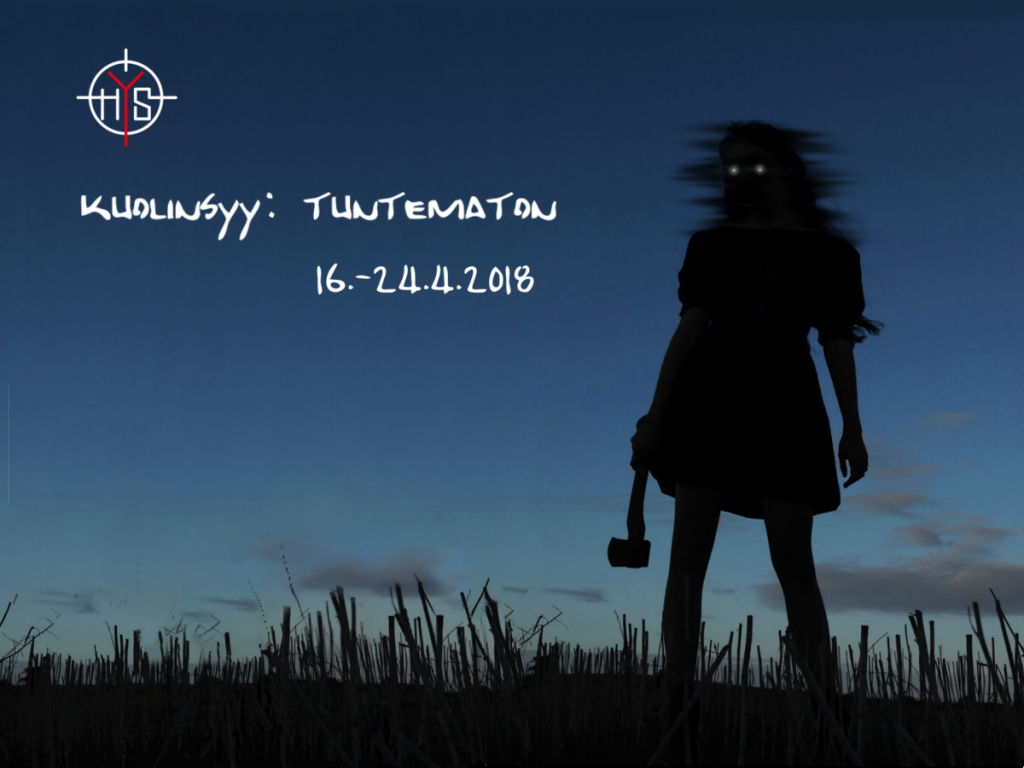 The detectives were puzzled. The marks in the body did not correspond to any known weapon, and it was covered in a strange substance. And by what force had the body been moved about?
The victim had mysteriously disappeared from his home one week earlier and was found now at least as inexplicably.
Spring Tournament 2018, "Cause of death: unknown", was played 16.-28.4.2018. The umpires were Johannes Järvisalo (head umpire), Laura Leskelä (weapons umpire) and Petrus Peltola.
2019
Spring Tournament 2019, "Murder of Wolf Island", was played on Sat 11.5.2019 at Suomenlinna Sea Fortress with a Linnanmäki game format. The umpires were Laura Leskelä and Sara Pyykölä.
2022
Spring Tournament 2022, "Seeds of Death", was played 23.5.-5.6.2022. The umpires were Laura Leskelä, Ville Lovikka, Mikä Mäkelä and Esa Perkiö.